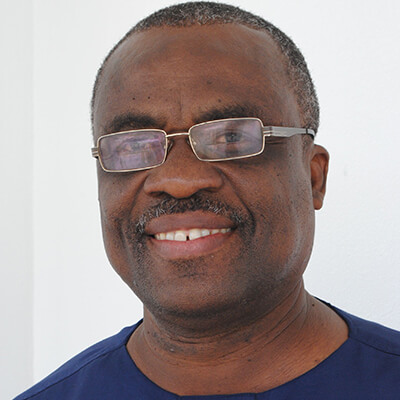 Akunu Dake is a Development Consultant with expertise in Project & Events Management and Culture & Tourism Development.
He has immense experience in policy, management, programme, dialogue, and business issues in the domain. A long standing Cultural Icon and Ambassador for Ghana and Africa, he Directed and produced the first and subsequent international cultural festivals titled PANAFEST in Ghana. Needless to say they were the most successful PANAFEST Festivals.
He is the Chief Executive Officer of Heritage Development – a Culture & Tourism Development and Events Management Consult. He is also the Patron and founding Vice Chairman/Co-convenor, Ghana Culture Forum – a national Civil Society consultative forum on culture and development.
He was the first Executive Director of the Pan-African Historical Theatre Festival [PANAFEST] and managed the first three international editions of the festival in 1992, 1994 and 1997. He was also one time the Ag. Deputy Secretary(Minister)/Special Assistant, Ministry of Culture and Tourism, the Director of Programmes of the National Commission on Culture, National Coordinator of the Community Youth Cultural Programme and Director of Education, Research, and International Relations of the National Youth Organizing Commission.
Mr. Dake has tremendous experience in managing and coordinating national and international projects and events, project design, execution and evaluation, fund and resource mobilization and conference planning.
He was the Event Management Consultant of the Africa Liberation Week Celebration organised by the Africa Union and the Government of Ghana to mark the Centenary of the birth of Dr. Kwame Nkrumah – First President of the Republic of Ghana from 22nd To 25th May, 2010.  He was the Deputy Chairman/Consultant of the Ghana National Planning Committee for the 5th African-African American Summit held in Accra in 1999 and also the Consultant & Summit Co-ordinator of the Homecoming Summit for Ghanaians Living Abroad facilitated by the Ghana Investment Promotion Centre on behalf of the Government of Ghana in 2001.
Again in 2001, he was the Consultant and Africa Performance Programme Co-ordinator of the Commonwealth Foundation Commonwealth People's Festival held in Brisbane, Australia and also the Consultant/National Organiser of the Commonwealth Foundation 15th Commonwealth Writers Prize held in Accra in the same year.
He was also the Deputy Co-ordinator and Management Consultant for the Government of Ghana for the production of the United Nations Conference on Trade and Development (UNCTAD) XII Conference held in Accra, Ghana in April 2008.
 He was one time the Ghana Consultant of the Conference Affairs Services of the United Nations Framework Convention on Climate Change (UNFCCC) which event managed the Accra Climate Change Talks in August 2008 in collaboration with the Ghana Government. He was also a Consultant for the African Evaluation Association in the development of its Strategic Plan and its 6th International Conference.
Mr. Dake was a National Consultant for UNESCO in the implementation of the national project on mainstreaming culture in national development in Ghana.
He has research capacity with appreciable experience, is an expert in the development of project proposals and plans and has authored a number of reports.
His major research experience includes the following:
Lead National Consultant, Research Activity: UNESCO Culture For Development Indicators. 2013.
National Consultant, Research Activity. Commonwealth Foundation, London. "Commonwealth Culture Toolkit – Spotlight on Ghana". 2007
National Consultant, Research Activity. European Union Cultural Initiative Support Programme (CISP). Ghana. 2002
He is currently;
Chairman, Board of Trustees, Ghana Heritage Conservation Trust which manages the Kakum National Park among others.
Member, Management Committee, School of Arts, University of Ghana, Legon
Member, Board of Trustees, Bisa Aberwa Museum, (A Pan- African Heritage Museum), Sekondi-Takoradi
Member, Board of Trustees, Ephraim Amu Foundation
Member, Advisory Board, Black Star International Film Festival
He has previously served as:
Chairman, Board of Directors, Ghana Tourism Authority and the Tourism Development Fund
Member, Ministerial Advisory Board, Ministry of Tourism, Culture and Creative Arts
Member, Management Committee, Institute of African Studies, University of Ghana Legon
Consultant and Panell British Council's Tullow Group Scholarship scheme.
National Consultant for UNESCO in the implementation of the national project on mainstreaming culture in national development in Ghana.
He has a Master in Philosophy Degree in African Studies from the University of Ghana Legon. He is also a Fellow of the Salzburg Seminar, Schloss Leopoldskron, Salzburg, Austria.
Akunu Dake, formerly named John Darkey, is married to Afua Dake and they have three children.