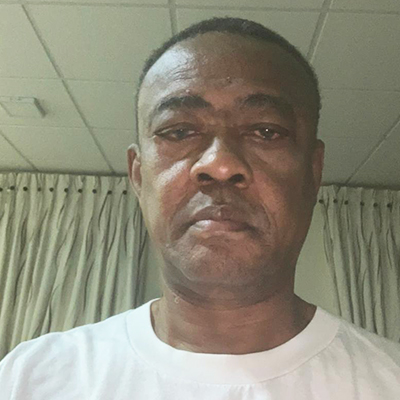 Mr. Victor Alhassan has been in the petroleum and haulage industry for about 35 years as well as hospitality industry. He is a very successful businessman, very well-known and respected within the downstream petroleum sector in Ghana.
He climbed the corporate ladder to become a Marketing Director for Ghana Oil Company Limited, developing the models used by the company in its trading activities and was responsible for the trading, operations, logistics and marketing activities of the company. 
Education:
University of Ghana,
Bachelor's Degree, Marketing;
Master's Degree, Business Administration, Marketing.
He is the founder of VIHAMA Energy, a bulk oil distribution company which had distributed so many metric tonnes of refined petroleum products.
Mr. Victor Alhassan is also the founder of Sky Petroleum Company Limited and Compass Oleum, which are both Oil Marketing Companies (OMC). 
As a business man, Victor is also the owner of Susana Lodge, a hospitality centre located at East Cantonments in Accra, Ghana.
Victor is a Co-founder and Managing Director of Star Oil Company, the largest Oil Marketing Company in Ghana. Star Oil is very well known in the downstream petroleum sector.